Press Photos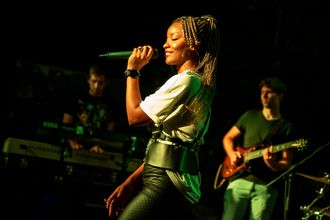 EPK
The echos of her voice will remain stuck in your head for a long-time after listening to it. "Rose Headway"
ZINNY - SINGER SONGWRITER
ABOUT
Unique and soulful, Zinny is making her mark on being authentic even when it is uncomfortable. At the breaking out stage of her music career, music has always been a constant in her life.
Sensual and candid describe her style. With her songs often having a somber but upbeat feel empowers the listener to keep going no matter how hard life gets. The songs you can kick back and relax after a long day or keep you calm during life's challenging times, or put your feelings into words.
Zinny often explores concepts of "the mind" Her influences span across various eras, resulting in a cocktail of sounds and not a specific genre. She lets her music fly and in her own word, "I am a creative let me create. Music isn't one genre, it is all".
CURRENT PROJECTS
Her much awaited Ep "Shameless Ep" released today, the 17th of March 2021. A three song Ep sealed together with her dynamic and beautiful vocals as she rebrands her style and artist image.
SHORT BIO
Fusing soul-perfect melodies with infectious Afro-beat and trap soul rhythms, the award-winning singer-songwriter and producer is coming back with a fresh wave .